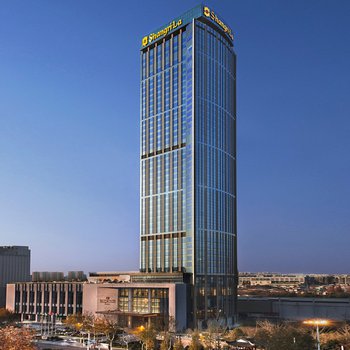 The Shangri-La Hotel Nanjing offers a pleasant stay in Nanjing for those traveling for business or leisure. This property features Free in-room Wi-Fi, and is just 3km from the Shanxi Road Area.
Boasting a convenient location, the hotel is just 3km from Nanjing Railway Station and 45km from Lukou International Airport. In addition, Xinmofanmalu Metro Station is just a short walk away. Xuanwu Lake is approximately 2km away by car.
At the end of a busy day, travelers can unwind and relax in the hotel or go out and enjoy the city. Airport pickup can be arranged by the hotel upon request. This Nanjing hotel offers parking on site.
There's never a dull moment at this hotel, our guests indicate that the facilities are excellent. This hotel is particularly popular with those traveling on business. The Shangri-La Hotel Nanjing is one of the top accommodation choices in Nanjing.